Commercial Lawyers Auckland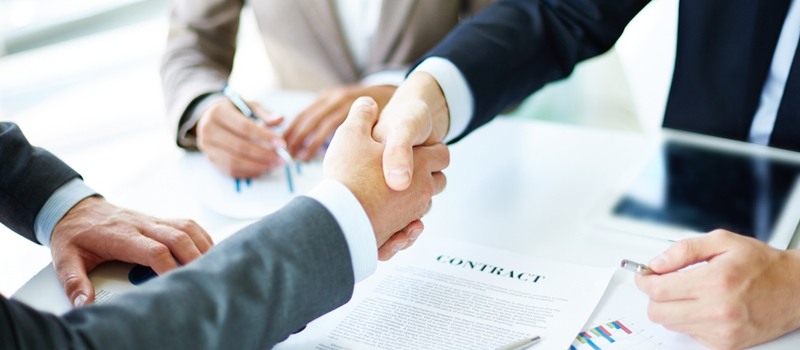 When it comes to Commercial Law, knowledge is key. A solid plan needs to be in place to protect your assets and business interests. Whether you are a small family-run business, a rapidly growing start-up or a large firm, a clear legal plan is essential. While a family-run business may not require as many policies and protections as a firm that employs 200+ staff, seeking advice and representation from a commercial attorney will ensure that your business is protected from any damaging disputes or financial issues.
Our Lawyer's can provide assistance in the following areas:
Starting a Business What can you do yourself to give yourself a cost-effective entry into the commercial world? Bank borrowing, personal guarantees, terms of trade and protection of intellectual property are all essential items to consider. How can you protect your assets against creditors? What are your plans for the future and your family? What is the ultimate destination for your business? Seeking the counsel with from one of our commercial solicitors will allow you to make the right decisions for your business.
3 Questions You Should Ask Your Lawyer When Setting Up a Business
Foreign Investment and Immigration This is an important part of our practice. Investment in New Zealand requires local knowledge and a thorough understanding of the country's regulatory environment. This includes knowledge of the Overseas Investment Office requirements for land, large investments and fishing quota. We can handle visas for newly arrived workers in New Zealand.
Trade Conditions & Negotiations The legal environment in which goods and services are sold in New Zealand changes frequently, particularly in the areas of consumer protection and consumer finance. You will need to seek the advice of a lawyer who is knowledgeable in these areas, and also more widely, in relation to the Trans-Tasman agreement on bilateral legal proceedings, privacy issues, competition law, and GST.
Employment Relations No business can grow without expanding its workforce. Recruitment, retention, and restructuring are key areas that need to be considered by any business, along with the ownership of intellectual property and restraints of trade. A commercial lawyer can help implement effective employment policies and resolved employment disputes, either through mediation or litigation. They can also provide solid advice on how to successfully implement the growing number of health and safety acts that are required to operate a workplace in New Zealand.
Land & Property Issues The correct management of your commercial property and the protection of your rights as a leaseholder are essential items to consider for your business. We provide advice on lease contracts, property laws, and liability issues, for all types of business ventures.
Company Structuring & Incorporation We provide advice and assistance on setting up the correct legal structure for your business, along with arranging the supporting documentation. We also deal with the risks and opportunities involved in the transfer of ownership by death, disability or dispute.
Business Channels The depth and breadth of a business are enhanced by licences in or out of that business. Distribution arrangements (both traditional and using the internet), franchising or other relational contracts are all essential components that need to be established.
Financial Issues The protection of company finances is a key aim of commercial law. We help with all borrowing and tax matters.
Business Acquisition and Deposition Changes in ownership and control comes in many forms, including joint ventures, partnerships or amalgamations, and internal restructuring. Other measures may involve offers of securities to the public, either through the NZX or another stock exchange, as well as the creation of employee incentive and share option schemes. Along with being able to provide you with steadfast support throughout these negotiations, we also recommend taking up the services of one of our experienced solicitors for advice on issues regarding tax and debt, arranging compromises with creditors, insolvency and owner/director issues such as receivership, voluntary administration, and liquidation.
We provide advice and guidance on all these aspects of commercial law more through our Commercial Law, Employment Law, Disputes Resolution and Litigation, Property Law and Private Client teams. We work together to provide you with practical solutions. Our clients range from individuals and families to emerging businesses and large companies that trade internationally.
Other Commercial Services