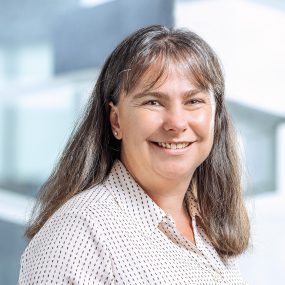 Business Manager
Phone: 09 969 0815
Email: anne@wynyardwood.co.nz
Anne joined Wynyard Wood in June 2018. Having grown up in a family of accountants, studying accountancy was a natural choice.
During her career Anne has worked in a variety of businesses, covering a range of sectors including manufacturing, retail and law, but she has been heard to say that returning to the legal profession is "like coming home".
Anne is passionate about business, striving to always improve systems and procedures.
Born and raised in Richards Bay, South Africia, Anne and her husband Johan have lived in New Zealand since 2006.
Outside of work Anne enjoys a country lifestyle. She is an avid angler and with her husband loves nothing more than getting out on the water at any opportunity.
Specialties: