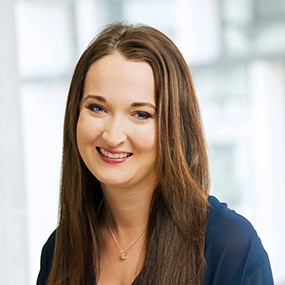 Partner
Phone: 09 302 1312
Email: jennie@wynyardwood.co.nz
Jennie has been practising law since 2004 and her initial experience was in a general practice firm handling a range of litigation issues and now she specialises in all aspects of family law. She joined Wynyard Wood at the end of 2009. Jennie has also appeared in both the Family Court and High Court. She has particular expertise in property and other matters arising under the Property (Relationships) Act 1976 and Family Proceedings Act 1980, including spousal maintenance issues and those relating to trusts in a relationship property context.  She has appeared on complex matters, including international relocations, arising under the Care of Children Act 2004.
Jennie is a member of the New Zealand Law Society Family Law Section and has been a member of the Auckland District Law Society family law subcommittee.  She is a contributing author for the legal publication Westlaw on the topic of child support and has been a presenter at continuing legal education seminars.
A South Islander born and bred, Jennie made the trek north in 2004 but remains a staunch Cantabrian.  Jennie is a fitness devotee.  She can be found not uncommonly running the streets of Auckland in the wee hours of the morning, carrying something silly like a car tyre as part of her military style training obsession.
Specialties:
Family Law